Politics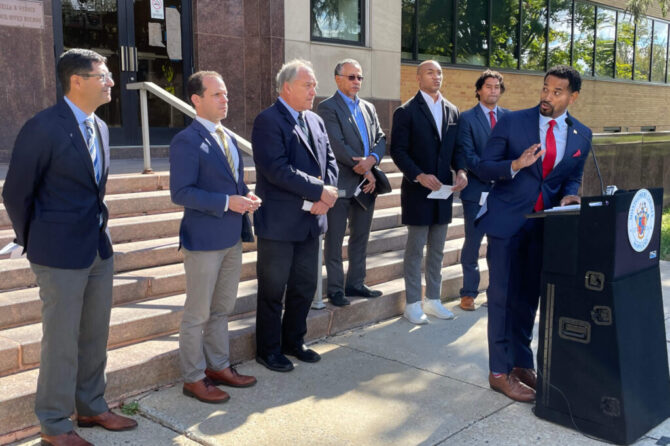 The writer is president of the Montgomery County Women's Democratic Club Laura Stewart Guest Commentary from the Washington Informer An open letter to The Washington Post editorial board: The Montgomery County Women's Democratic Club supports […]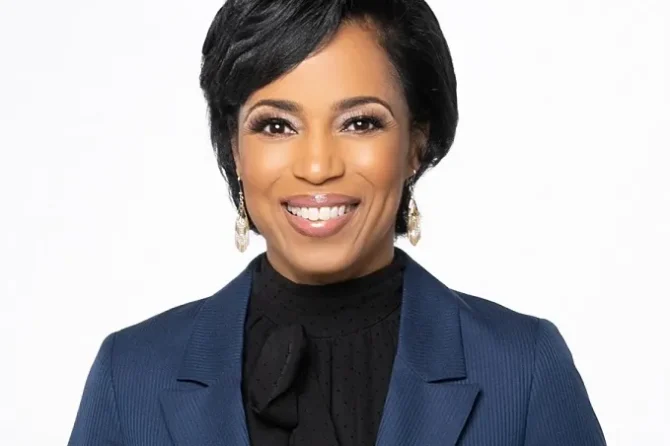 Four citizens from Maryland hope to derail Prince George's County Executive Angela Alsobrooks' plan to secure a second four-year term. Leigh Bodden, Sherman Hardy, Tonya Sweat and Billy Bridges will try to convince Democratic voters […]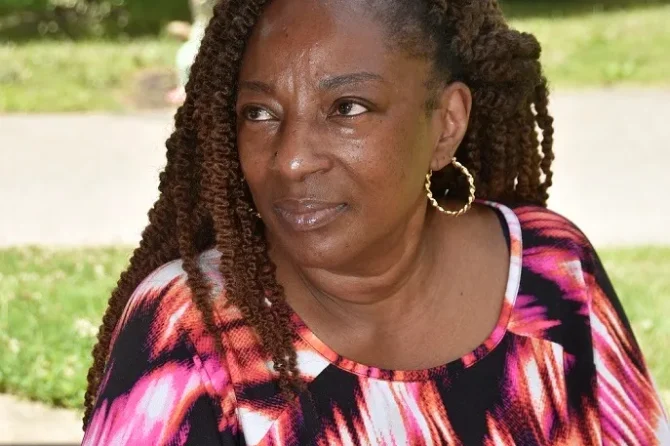 Walter Redmond said Angela Alsobrooks appears to be the top choice in retaining her seat as Prince George's County executive. But in terms of other primary election contests such as Maryland governor, he remains undecided. […]
Economic Development
No posts found.
Hometown Sports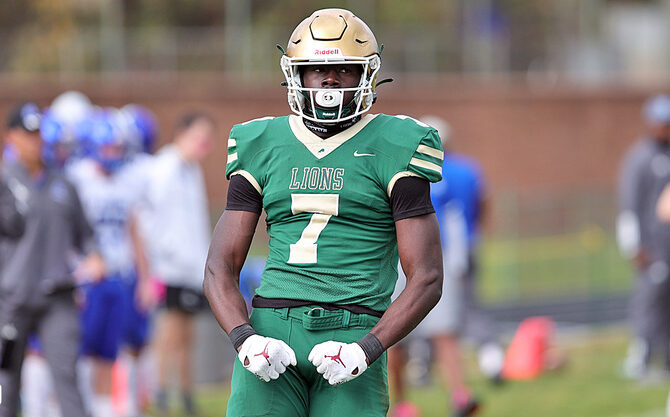 0n3: The NIL landscape for high school student-athletes continues to be reshaped. Two days after Iowa and Massachusetts athletic associations said they were allowing high school athletes to participate in NIL without losing eligibility, the District of Columbia State Athletic Association released changes to […]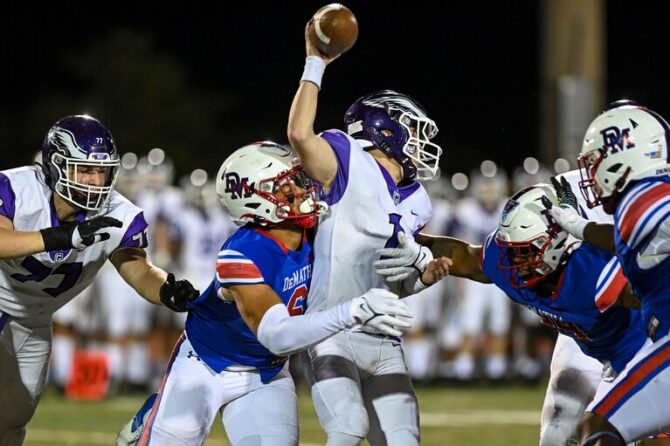 Washington Post: Every weekend in the D.C. area, there is plenty of future Division I talent on display — both in the city and throughout its suburbs. Here are 10 players who will likely play […]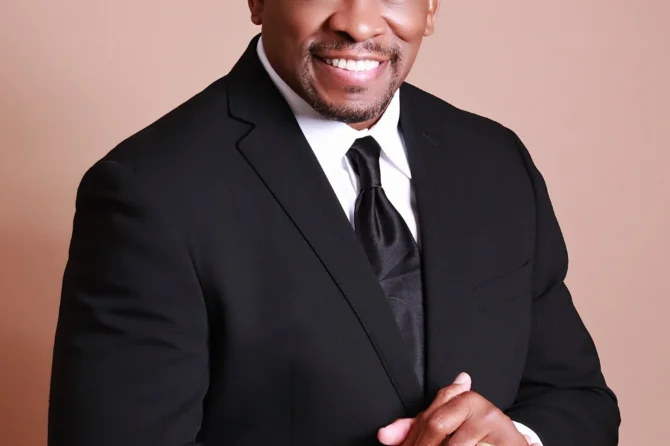 Washington Informer: NCAA Division I, Varsity-level men's wrestling is coming back to Morgan State University after a 25 year hiatus. Led by Kenny Monday, the first Black wrestler in history to win an Olympic gold […]

Local News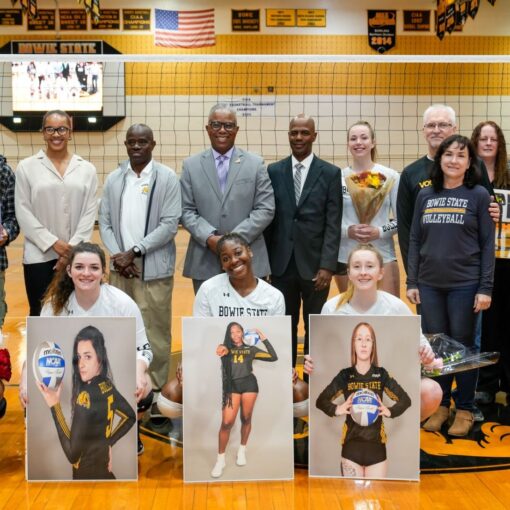 BOWIE STATE ATHLETICS: The Bowie State women's volleyball team fell in four sets to the visiting Virginia State Trojans 3-1 (21-25, 25-20, 13-25 and 11-25) Monday night in Central Intercollegiate Athletic Association (CIAA) action and […]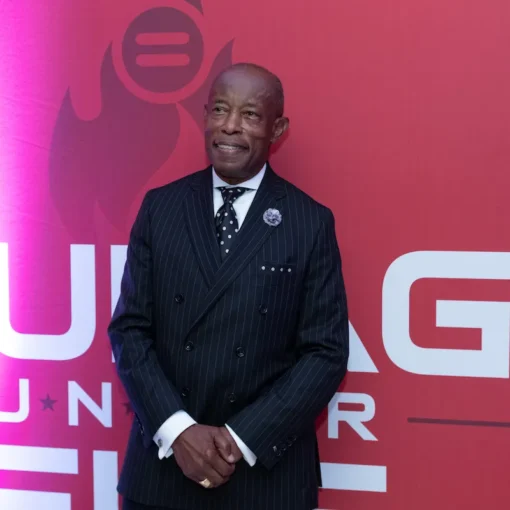 WASHINGTON INFORMER: The Greater Washington Urban League (GWUL) held its annual Courage Under Fire Awards on Monday, Oct. 24 at the Martin Luther King Jr. Memorial Library. The awards ceremony recognized courageous leaders in the […]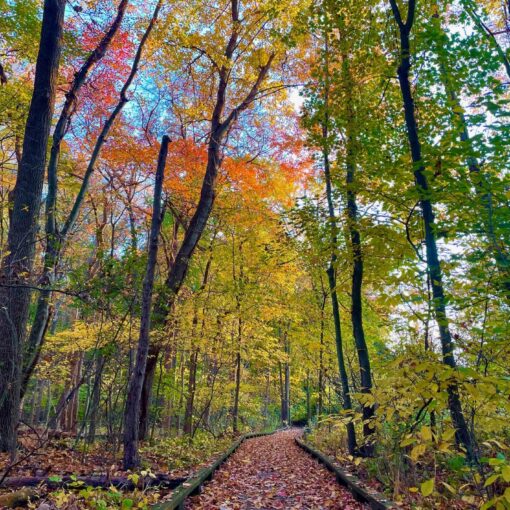 HYATTSVILLE WIRE: Hyattsville's Trumbule Trail is off the beaten path, literally. Located on the eastern side of Driskell Park, just off the path leading to Crittenden Street, the boardwalk nature trail loop takes visitors through a […]
Wellness
No posts found.
Upcoming Events
Bring your recyclables to WUSA9's #EnvironmentMatters Recycling Day on Feb. 26. WUSA9 Author DMVDigest Staff View all posts
WED FEBRUARY 23RD 2022 Time Event Details 7:00 PM BASKETBALL: BOYS VARSITY GAME (Rescheduled from 01-15-22) Largo High School VS Thomas Stone High School @ Thomas Stone Gym THU FEBRUARY 24TH 2022 Time Event Details 4:30 PM BASEBALL: BOYS VARSITY GAME (Rescheduled to […]
This event has passed; please visit our main Events page for upcoming events.1985 Corporal Frank Scott DriveCollege Park, MD 20740 Dates: February 1, 2022 – February 22, 2022 Recurrence: Recurring weekly on Tuesday Location: College Park Aviation Museuem Time: 1:00 PM […]
Community Resources
No posts found.
Meme of the Week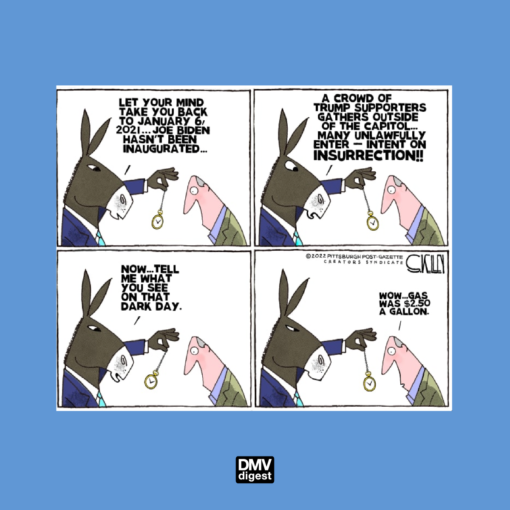 Check out the Meme of the Week for January 2 to 6 from Steve Kelly from the Creators Syndycate. Author DMV Digest Staff View all posts