DC Bread for the City is giving away $50 debit cards, turkeys, and grocery bags with bonus holiday fixings to DC Residents until November 23. You can pick up these items Monday to Thursday, 9 AM to 4 PM and Fridays 9 to 11 AM at both Bread for the City centers at their Northwest and Southwest locations.
To donate to Holiday Helpings, click here.
Northwest Center
1525 7th St NW, Washington, DC 20001
Southeast Center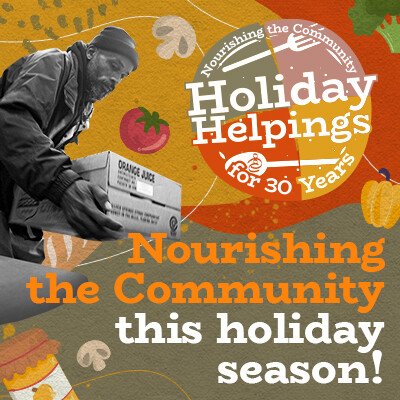 1700 Good Hope Rd SE, Washington, DC 20020
DC Bread for the City seeks to help DC residents living with low income to develop their power to determine the future of their own communities. They provide food, clothing, medical care, and legal and social services to reduce the burden of poverty.
Check out a few other ways DC Bread for the City encourages you to give back and help your community below.
Check out how DC Bread for the has served the DC Community for over 40 years below.